MUSEO EN DANZA
Del 9 al 30 de noviembre de 2018
NUEVO CICLO DEDICADO A LA CREACIÓN DANCÍSTICA ACTUAL

ZUK PERFORMING ARTS / DANI PANNULLO DANCETHEATRECO / INSTITUTO STOCOS / KUKAI DANTZA

El nuevo ciclo pretende mostrar el trabajo de las compañías que conforman el panorama de la creación dancística actual. En esta primera edición, las cuatro seleccionadas son Zuk Performing Arts, Dani Pannullo DanceTheatreCo, Instituto Stocos y Kukai Dantza.
ATLAS MAP OF MOVES. DANI PANNULLO DANCETHEATRE CO.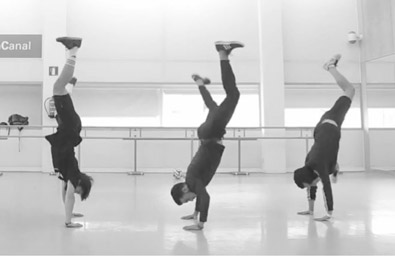 16 NOV/ 19.30H
Dani Pannullo presenta el "work in progress" de Atlas-map of moves, su nueva creación, inspirada en el trabajo del fotógrafo José Ortiz Echague, que propone un viaje por el mundo a través de las nuevas formas de expresión urbana. El workout freestyle, el B-boying, el parkour o la lucha grecorromana descifran nuevos códigos corporales que regalan belleza en cualquiera de sus formas.



THE MARRIAGE OF HEAVEN AND HELL. INSTITUTO STOCOS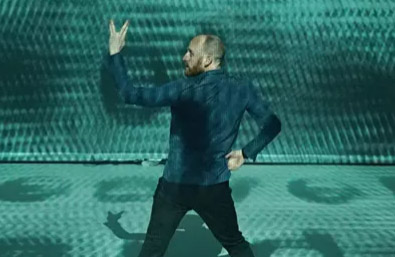 23 NOV/ 19.30H
The Marriage of Heaven and Hell (El Matrimonio del Cielo y el Infierno), es un trabajo coreográfico inspirado en la obra homónima de William Blake, que combina danza, composición electroacústica, tecnología interactiva y ciencias cognitivas en un formato escénico.



OSKARA PLAZARA. KUKAI DANTZA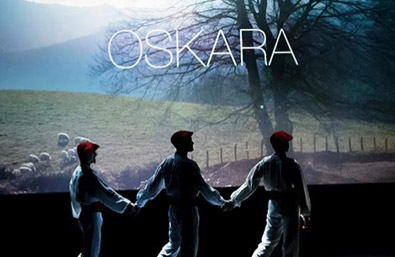 30 NOV/ 19.30H
Oskara Plazara es un trabajo de cine y danza que nos propondrá un recorrido por pasajes de la cultura vasca: mitos, tradiciones, símbolos, desde su origen hasta la época contemporánea. Bailarines de Kukai Dantza se integran con el documental Oskara realizado por los navarros Pablo Iraburu e Iñaki Alforja que registra el proceso creativo de la obra de danza del mismo título creada por Kukai Dantza y Marcos Morau en 2016. Tanto la compañía como el coreógrafo son Premios Nacionales.




PATROCINADO POR