< Go back to the programme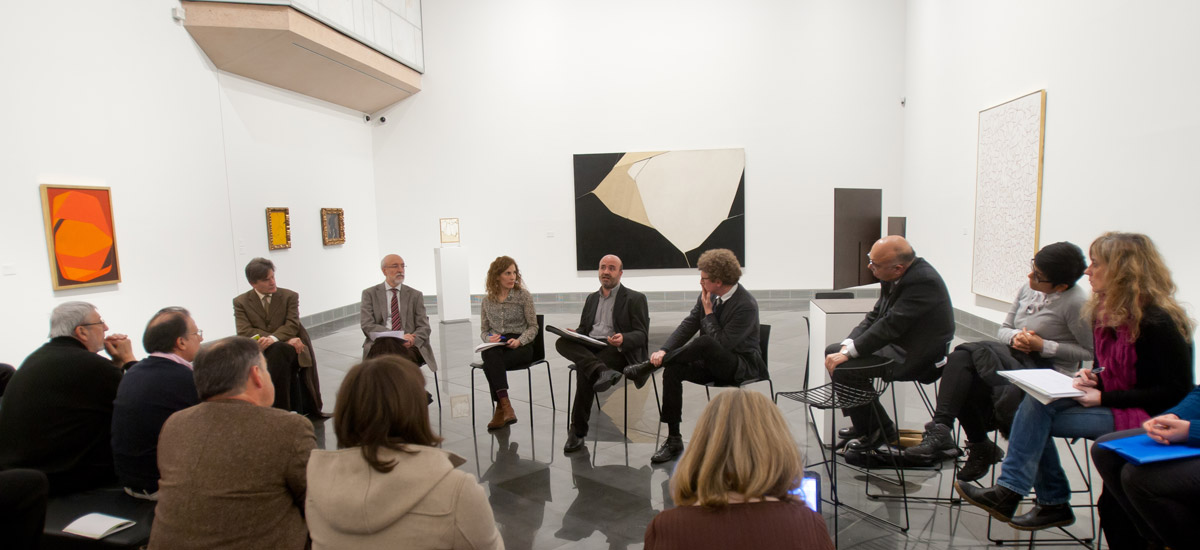 La obra escogida por...
Artistas, críticos, comisarios, directores de museos seleccionan una obra de la colección del Museo para ofrecer a la ciudad una lectura personal de la pieza. Todas las conferencias tendrán lugar en la sala expositiva junto a la obra escogida.
Invitaciones disponibles en taquilla. Los Amigos del Museo podrán solicitarla online.

PROGRAMA
TODOS LOS PRIMEROS MARTES DE MES.
5 JUNIO A LAS 19H

Javier Manzanos

Servicio de patrimonio y artes plásticas, Ayuntamiento Pamplona

De este paraíso, Manuel Millares

CON EL APOYO DE