< Go back to the programme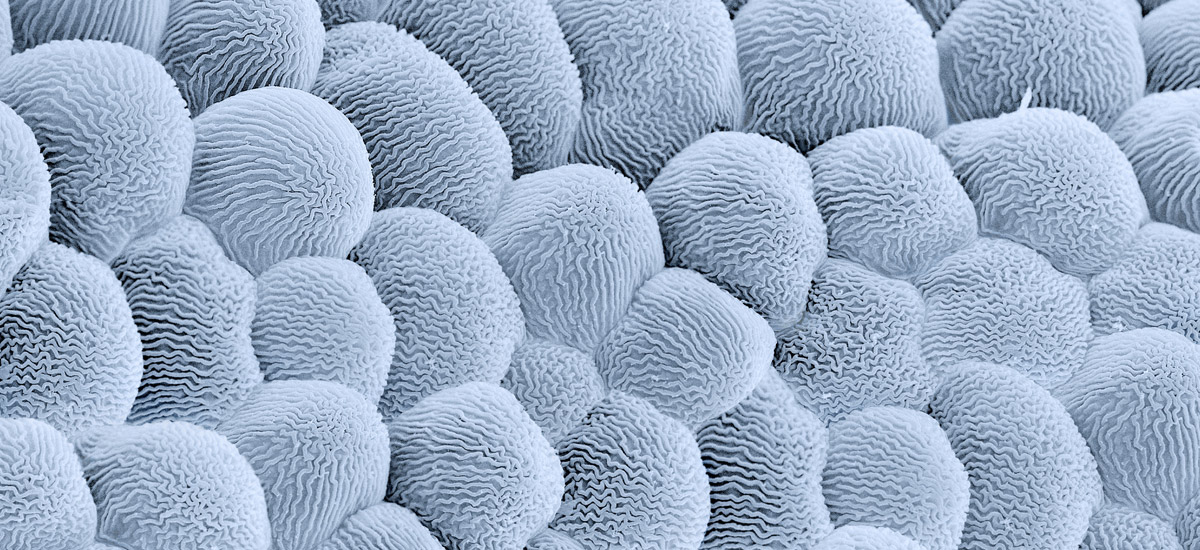 Aurelia Immortal. Javier Viver
Javier Viver reflexiona sobre las posibilidades de la inmortalidad a través de una variedad de medusa que tiene la capacidad de regenerarse ilimitadamente
Javier Viver reflects on the possibilities of immortality using a species of jellyfish that has the capacity to regenerate itself indefinitely

CONFLUENCIAS: ARTE, CIENCIA E INMORTALIDAD
19 SEP / 12H. AULA 1
Confluencias es un ciclo de actividades que pretende invitar a investigadores y profesores de diversas áreas a reflexionar sobre los temas que plantean las exposiciones del Museo Universidad de Navarra. Su primera convocatoria tiene por tema "Arte, ciencia e inmortalidad", y tiene como punto de partida la exposición Aurelia Immortalis de Javier Viver, y los múltiples asuntos de los que trata: la belleza de las imágenes científicas, la búsqueda de la inmortalidad a través del arte y la ciencia, o los problemas éticos y antropológicos que plantean los nuevos retos de la biotecnología aplicada al ser humano. En formato de diálogo, esta sesión reúne a profesores relacionados con la filosofía, la literatura y la medicina para pensar de modo interdisciplinar la última obra de un artista contemporáneo.

Ponentes:

Javier Viver, artista y autor del proyecto Aurelia Immortal.

José Ignacio Murillo, Profesor de Filosofía de la Universidad de Navarra y director del grupo de investigación Mente y Cerebro

Luis Echarte, Profesor de Medicina de la Universidad de Navarra

Rosa Fernández Urtasun, Profesora de Literatura Moderna y Contemporánea de la Universidad de Navarra

Raquel Cascales, Profesora de Filosofía de la Universidad de Navarra

Coordinan Valentín Vallhonrat, Rafael Levenfeld, Javier Ortiz-Echagüe y Raquel Cascales

Este proyecto de Javier Viver se centra en a la existencia de un ser peculiar: la aurelia aurita, un tipo de medusa que tiene la capacidad de regenerarse ilimitadamente. Viver trata de documentar fotográficamente el ciclo vital de esta especie, guiado por un interés científico y metafísico en un fenómeno encontrado en la naturaleza que conduce a una reflexión sobre la posibilidad de la inmortalidad. La exposición muestra la serie fotográfica generada por el artista, acompañada de un fotolibro diseñado por el autor.
This project by Javier Viver focuses on a peculiar creature: Aurelia aurita, a type of jellyfish that has the capacity to regenerate itself indefinitely. Viver attempts to document the life cycle of this species in photos, guided by a scientific and metaphysical interest in a phenomenon found in nature that triggers a reflection on the possibility of immortality. The exhibition includes a series of photographs created by the artist, as well as a photobook he designed.

JAVIER VIVER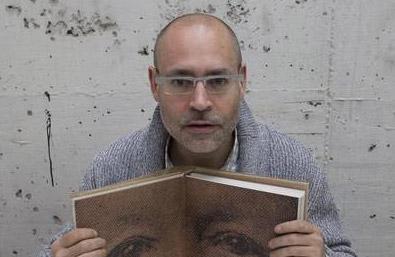 Javier Viver (Madrid, 1971) es escultor, fotógrafo, diseñador y editor de fotolibros. Doctor en Bellas Artes por la Universidad Complutense de Madrid con la tesis Laboratorio Val del Omar (2008), publicada el mismo año por Cameo en formato documental. Su trabajo se debate entre la imaginería y la iconoclastia como medios de aparición de lo invisible. Su obra ESpHeM (2001), una empresa ficticia de arquitectura efímera, planteó el uso de sistemas de embalaje para habitar el mundo y fue mostrada internacionalmente en el Museo Nacional Reina Sofía; el Queens Museum of Arts, Nueva York; la Recoleta, Buenos Aires o la Galería Nacional de Arte Moderno de Roma, entre otros. Recientemente ha publicado el fotolibro Révélations (2015) con la Editorial RM, por la que ha recibido el premio al mejor libro de arte del año, otorgado por el Ministerio de Cultura.
Javier Viver was born in Madrid in 1971. He is a sculptor, photographer, designer and photobook editor. He earned a PhD in Fine Arts from the Universidad Complutense de Madrid with the dissertation Laboratorio Val del Omar (2008), released the same year by Cameo in documentary format. His work is torn between creating images and destroying them as a means of revealing the invisible. His work ESpHeM (2001), a fictitious ephemeral-architecture company, contemplates the use of packaging systems to inhabit the world. It was shown worldwide at Museo Reina Sofia in Madrid, Queens Museum of Arts in New York, Recoleta in Buenos Aires and the National Gallery of Modern Art in Rome, among others. Viver recently published the photobook Révélations (2015) through the publishing house RM. It won the Spanish Ministry of Culture's prize for the best art book of the year.

CATÁLOGO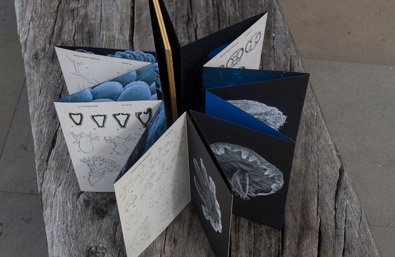 El fotolibro está compuesto de dos volúmenes enfundados: un leporello que describe el ciclo vital de la medusa, en el que se unen las cubiertas imantadas en un ciclo sin fin y una agenda-diario escrita en el 2046, en la que se hace memoria de lo acontecido con las imágenes del futuro.Aurelia Immortal ha sido producido por el Museo Universidad de Navarra. Es el segundo fotolibro de Viver, que en 2016 ganó con Révélations el premio del Ministerio de Educación y Cultura español al libro mejor editado del año.
The photobook is composed of two sheathed volumes: a leporello which describes the life cycle of the jellyfish, in which the magnetized covers are joined in an endless cycle and a daily diary written in 2046, in memory of what happened with the images of the future. Aurelia Immortal has been produced by the Museo Universidad de Navarra. It is Viver's second photobook, his first photobook Révélations, published in 2016, won the best edited book of the year prize given by the Spanish Ministry of Education and Culture.
Más información / More information

HOJA COLECCIONABLE