< Go back to the programme
Conferencia Internacional de Museos Universitarios
27 Feb 2015 / 12:00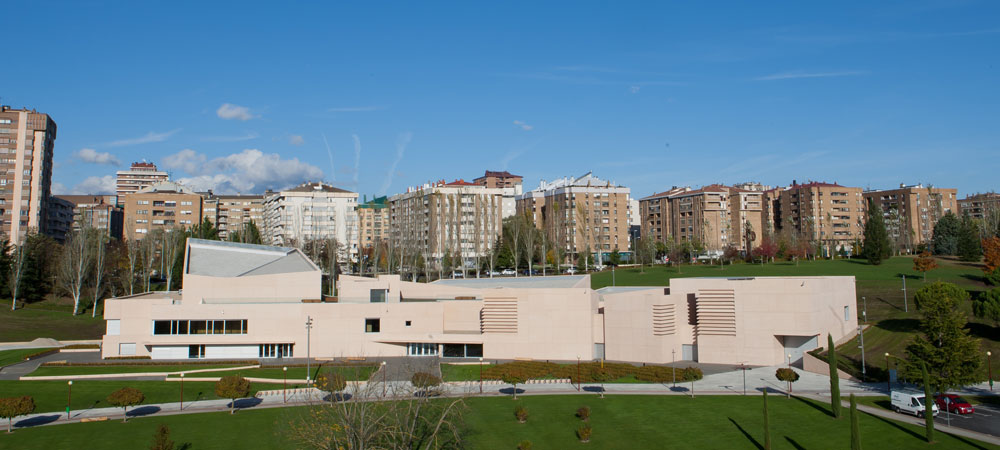 Conferencia Internacional de Museos Universitarios
Los directores de los principales museos universitarios de arte contemporáneo se reunirán en Pamplona para analizar la situación de estos centros, establecer redes de investigación y de espacios expositivos así como las bases para futuros proyectos y colaboraciones conjuntas.
Jueves 26 de febrero (ARCO Madrid)
| | |
| --- | --- |
| 11:30 h | Inauguración oficial de ARCO Madrid |
| 12:00 h | Presentación del Museo Universidad de Navarra y su programación |

Viernes 27 de febrero (Museo Universidad de Navarra)
Desde las 12:15 h hasta las 19:30h

The directors of the main university museums of modern and contemporary art will meet to analyze the situation of these institutions, establish research and exhibition spaces networks and to set the bases for future joint projects and collaborations.

GALERÍA DE FOTOS

Paul Greenhalgh y Rafael Llano, en la primera sesión del encuentro. Intervención de Paul Greenhalgh, director del Sainsbury Center for Visual Arts, de la Universidad de East Anglia.

Hans-Dieter Nägelke, director del Architekturmuseum der Technischen Universität de Berlín. Jaime García del Barrio, director del Museo Universidad de Navarra.

Foto de grupo de los participantes del encuentro.