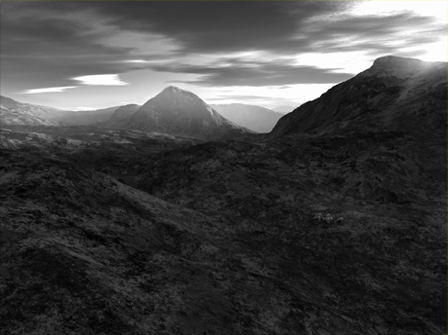 Orogénesis: Gibraltar (951) 2003/2004 Gelatinobromuro de plata montado sobre alumnio dibond
® VEGAP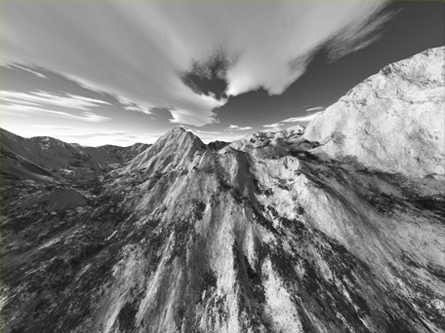 Orogénesis: Gibraltar (952) 2003/2004 Gelatinobromuro de plata montado sobre alumnio dibond
® VEGAP
Joan Fontcuberta. 'Orogénesis: Gibraltar'
Origin of the work:
The calotypes of Gustave de Beaucorps and Louis de Clerq in the photography collection of the University of Navarre Museum constitute the essential benchmark in the formal and conceptual organization of this project. According to Martí Llorens, "The application of historical photographic procedures and equipment constitutes a valuable tool when it comes to studying, understanding and also really enjoying this valuable cultural heritage".
Proposal:
This work photographs the Castle of Montjuic in Barcelona. Situated on the top of this mountain, it has formed part of the history, of the memory and also of the images of the city since the middle of the 17th century. The concept of temporality is addressed. The castle of Montjuic is a place of contrasting uses and meanings, of conflicting memories and images used politically by some or by others throughout the years. The aim of this project is to look at, consider and portray the Castle of Montjuic now as a strange space, in the wrong time and out of context, questioning it as a lost object and definitely outside its initial use. And it tries to make its new aesthetic meaning visible. The photograph shows, therefore, the artificial nature, the fragility and lightness of the merely chronological vision of places. The time acceleration process started up by the Modern Age aims to eliminate this temporal experience.
Procedure:
Waxed paper negative.
The photographic medium that is used in the project corresponds to this conflicting superimposition of times, memories and visions: The waxed paper negative, a historical procedure that is also in the wrong time. The "négatif papier ciré" was a procedure used to obtain negatives, patented by the French photographer, Gustave Le Gray in 1851, as an advanced variation of William Henry Fox Talbot's calotype. Digital technology has led to the disappearance of concepts such as "negative" and "positive". This scenario proposes the conceptual, aesthetic and formal revision of the actual negative, and consequently its new enhancement as a genuine photographic object.
Equipment:
English field camera of the decade 1880-90, with 30×40 cm format. The optics used, comprised of two chromatic lenses for landscape photography, are also valuable 19th century pieces, in perfect conditions of use.
Formalisation:
To select the shots, the guideline used by Llorens is an original manuscript written around 1823, whose author appears to be a French soldier, who gives a detailed description of the castle.
Result:
Negatives with a format similar to the 30×40 cm. Some larger pieces, 40×50 cm maximum, which will be displayed in six glass cases with back lighting.