EXPOSICIONES
Masterclass de Miguel Bergasa 17 de octubre: 19.00H (Aula 1) / Apertura de sala: 20.00H (Torre)

Martí Llorens: "El mundo a través de una cámara"
Conferencia a cargo del fotógrafo Martí Llorens en torno la exposición "La memoria trazadora" de Aitor Ortiz donde reflexionará sobre la concepción del proyecto fotográfico de creación y el proceso de selección de la técnica.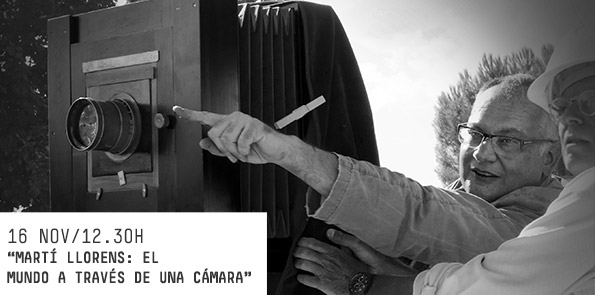 ATLAS, Map of moves. Dani Pannullo Dancetheatre Co
Dani Pannullo presenta el "work in progress" de Atlas, map of moves, su nueva creación, inspirada en el trabajo del fotógrafo José Ortiz Echagüe, que propone un viaje por el mundo a través de las nuevas formas de expresión urbana.
AZAÑA, UNA PASIÓN ESPAÑOLA. JOSÉ LUIS GÓMEZ
A partir de textos de Manuel Azaña, el actor y dramaturgo José Luis Gómez sumerge al espectador en una reflexión sobre la historia, el arte y el paisaje de España a través del autorretrato de una de las figuras clave en el devenir histórico y político de nuestro país.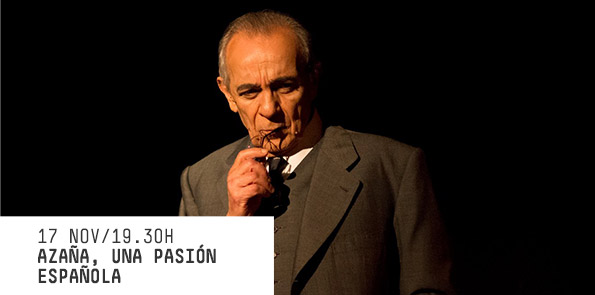 "The marriage of heaven and hell". Instituto Stocos
The Marriage of Heaven and Hell (El Matrimonio del Cielo y el Infierno), es un trabajo coreográfico inspirado en la obra homónima de William Blake, que combina danza, composición electroacústica, tecnología interactiva y ciencias cognitivas en un formato escénico.