< Go back to the programme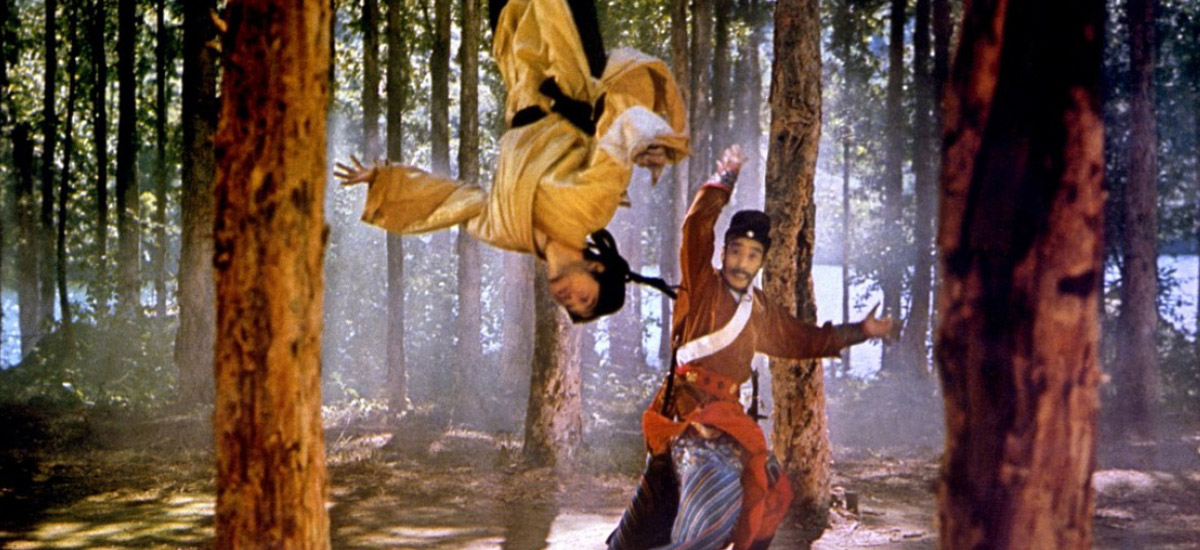 Recuperación: A Touch of Zen
A Touch of Zen, King Hu, Taiwán, 1971, 180 min.
Entrada general: 3€
Sobre el precio de la entrada se aplicarán los descuentos correspondientes.

En colaboración con Oficina Económica y Cultural de Taipei en Madrid, presentamos dos obras maestras del cine wuxia taiwanés, es decir: el género de cine histórico de acrobacias y artes marciales, que desde mediados de los años 60 desarrolló en la industria taiwanesa y que dio lugar a la obra de uno de los más importantes cineastas asiáticos, King Hu, reivindicado por figuras como Quentin Tarantino o Tsai Ming Liang. Proyectamos copias digitales restauradas de dos de sus mejores títulos: Dragon Inn, y sobre todo su obra maestra A Touch of Zen, que obtuvo un premio por su refinada técnica coreográfica y montaje en el Festival de Cannes de 1975.

COLABORAN