< Go back to the programme
La obra escogida por Laura Martínez de Guereñu
29 Jan 2019 / 19:00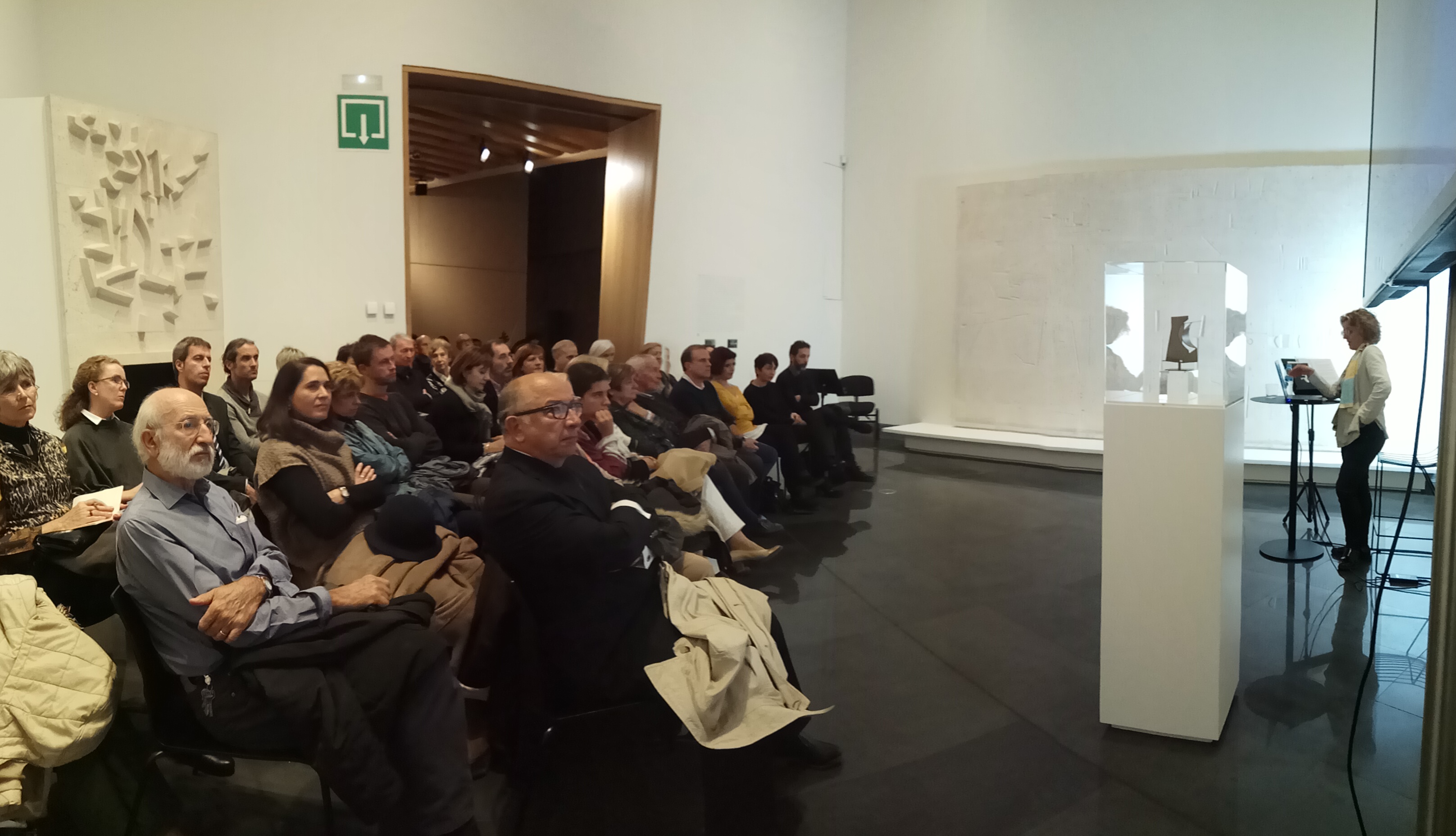 La obra escogida por Laura Martínez de Guereñu
Artistas, críticos, comisarios y directores de museos seleccionan una obra de la colección del Museo para ofrecer una lectura personal de la pieza. Todas las conferencias tendrán lugar en la sala expositiva junto a la obra escogida.
Entrada libre previa retirada de invitación

29 ENE

SIN TÍTULO (1941), VASILY KANDINSKY

LAURA MARTÍNEZ DE GUEREÑU

Profesora de Historia y Teoría de la Arquitectura de la IE School of Architecture and Design, IE University (Madrid-Segovia), ha sido becada por la Fundación BBVA, Fritz Thyssen Stiftung, The Josef and Anni Albers Foundation, Fundación Rafael del Pino y Harvard University- RCC. Es codirectora del congreso Bauhaus In and Out: Perspectivas desde España, programado en Madrid para octubre de 2019. Autora, entre otros títulos y artículos científi cos, de Mies, Barcelona, and the Bauhaus: The Pavilion as a 16,000 m2 Anteroom to the Exposition (2017), recientemente ha publicado también su investigación sobre los viajes de los maestros de la Bauhaus y la llegada de sus diseños a España (open access)*. En ella ha podido documentar la visita de Kandinsky a Pamplona en 1929, hecho desconocido hasta la fecha. El Museo ofrece este año el Programa Kandinsky en la Plaza del Castillo, dirigido a estudiantes de Secundaria, en el que, entre otras actividades, se trabaja sobre una de las postales de la Plaza del Castillo que Kandinsky adquirió durante su estancia en Pamplona, según ha podido demostrar la autora.