< Go back to the programme
Trisha Brown Dance Company. In Plain Site
18 Apr 2015 / 12:00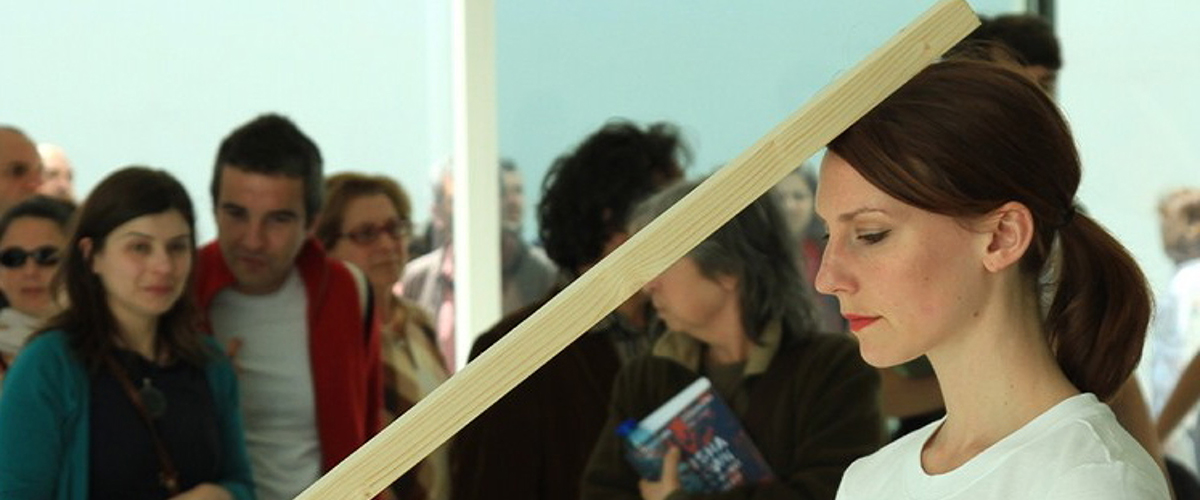 Trisha Brown Dance Company. In Plain Site

PERFORMANCES EN LOS ESPACIOS EXPOSITIVOS DEL MUSEO
Tras su gira por Estados Unidos, Trisha Brown Dance Company (TBDC) estrena en España el repertorio Early Works en el Museo Universidad de Navarra. La prolífica coreógrafa, directora artística, pintora y bailarina nacida en Washington hace 77 años es una de las grandes referencias en la danza postmoderna. Sus investigaciones del movimiento físico en los años 60 retaron las percepciones que existían sobre la performance y su trabajo ha supuesto una revolución de la danza contemporánea, cambiándola para siempre. Su trabajo ha sido reconocido y premiado mundialmente y, actualmente, está presente en las programaciones de importantes instituciones culturales de Nueva York, París, Londres y otros teatros del mundo.
IN PLAIN SITE
In Plain Site, el nuevo modelo de performance de TBDC, nace del deseo de liberar los movimientos creados por Brown en los 60-70 de las restricciones de un escenario convencional para que nuevamente sean presentados en lugares más inesperados. A diferencia de sus anteriores performances, también creadas para espacios específicos, In Plain Site extrae material de su vasto repertorio para volver a combinarlo y crear un programa que se acomode a las necesidades espaciales del lugar de la performance.
Esta es una oportunidad muy especial para observar el proceso creativo desde una nueva perspectiva y disfrutar de un programa creado específicamente para los corredores expositivos del Museo Universidad de Navarra. La intención de TBDC es crear un diálogo íntimo con la audiencia, el espacio elegido para la performance y su características arquitectónicas, además de brindar una nueva lente multigeneracional por la que mirar al vasto legado de Trisha Brown.
Precio: 18€

In "Trisha Brown: In Plain Site" the audience experiences Brown's work from a fresh perspective with programs curated to spaces.
Phrase material Brown used in her creative process, along with the Early Works and Equipment Pieces, is reframed and released from the proscenium, creating an intimate relationship with the audience. These assembled site specific programs provide a new lens to look at Brown's vast span of work demystifying the complexity through special dialogue and audience intimacy.
The partnership of the Presenter, our Associate Artistic Directors, the Dancers, and the Audiences become a collective team empowering and expanding the multi-generational response to the timeless rigor of Brown's legacy.