< Go back to the programme
Taller de danza con the Trisha Brown Dance Company
18 Apr 2015 / 16:00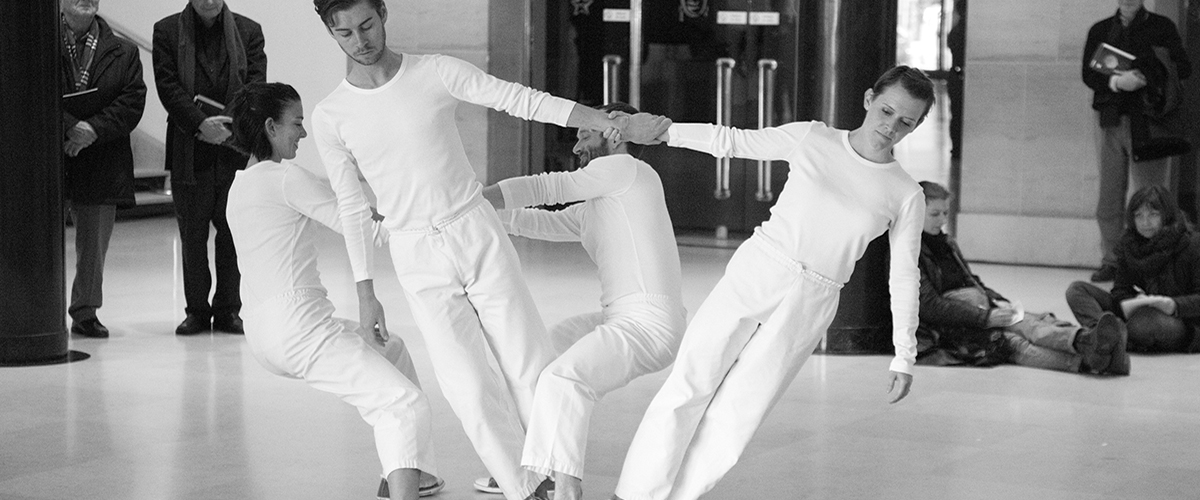 Taller de danza con the Trisha Brown Dance Company

La compañía de danza creada por Trisha Brown está en proceso de reinventarse a sí misma como una institución educacional, ofreciendo talleres, demostraciones y master classes a escuelas y centros artísticos. También tendrá presencia online a través de una plataforma donde se podrá acceder a un archivo interactivo para ver performances, vídeos de ensayos, los cuadernos de dibujos de Trisha Brown así como entrevistas con la coreógrafa y otros artistas de la época.

Este legado artístico es mucho más que el trabajo de Trisha Brown, es el legado del fenómeno detrás de la danza postmoderna nacida en el Judson Church Theater en los años 60. Aquellos bailarines y coreógrafos del grupo de Judson desafiaron la danza convencional, experimentado con un movimiento no narrativo e integrando tecnología, artes visuales música ambiental y texto.

Esta es una oportunidad muy especial para todas aquellas personas con conocimientos de danza, bailarines y coreógrafos que quieran aprender de primera mano los movimientos de Trisha Brown.

CECILY CAMPBELL
Matrícula: 25€ / 20€ al comprar entrada para una de las performances.
Descargue el programa del taller

CONCURSO DE FOTOGRAFÍA Y DANZA VER LAS BASES DEL CONCURSO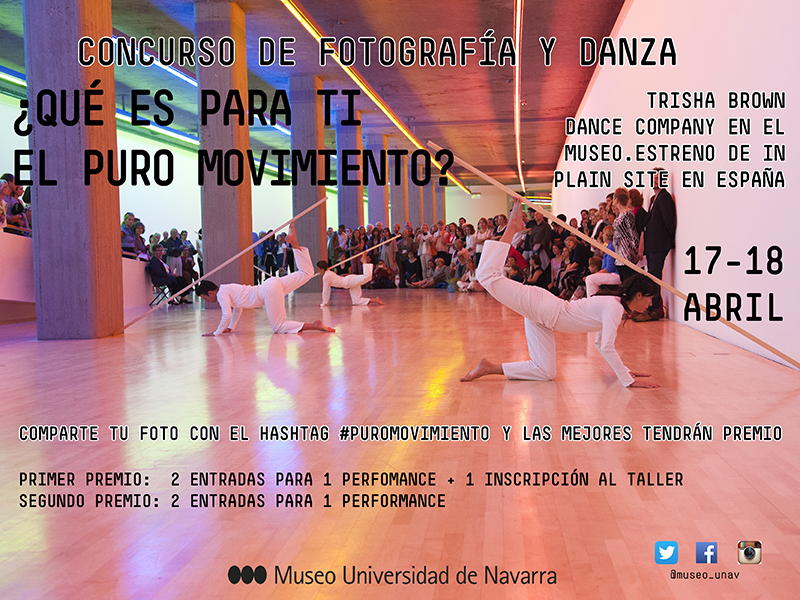 In "Trisha Brown: In Plain Site" the audience experiences Brown's work from a fresh perspective with programs curated to spaces.
Phrase material Brown used in her creative process, along with the Early Works and Equipment Pieces, is reframed and released from the proscenium, creating an intimate relationship with the audience. These assembled site specific programs provide a new lens to look at Brown's vast span of work demystifying the complexity through special dialogue and audience intimacy.
The partnership of the Presenter, our Associate Artistic Directors, the Dancers, and the Audiences become a collective team empowering and expanding the multi-generational response to the timeless rigor of Brown's legacy.