< Go back to the programme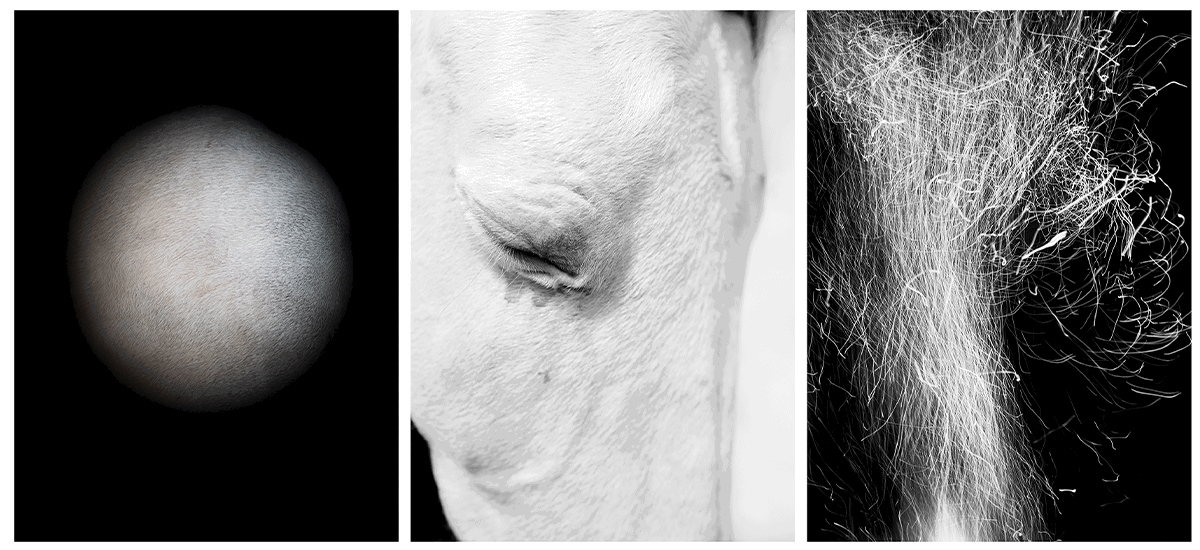 Universos. David Jiménez
Universos plantea un espacio poético que desdibuja la frontera entre lo real y nuestras imágenes interiores.
Lugar: Sala LaCaixa y Sala Torre
LA EXPOSICIÓN
Universos, de David Jiménez, recoge lo esencial de su trabajo articulado en las series ROMA, Aura y Versus. Son resultado de largos procesos de investigación tanto en las imágenes como en el formato expositivo, donde destaca su interés por la fragmentación y la resonancia, y la exploración de las posibilidades de combinación de las imágenes tanto en soporte físico como en proyecciones y piezas audiovisuales.

Esta exposición surge de la decisión del artista de experimentar con su obra, explorando los límites de la representación y las distintas formas en las que las imágenes se relacionan unas con otras. El artista revela así la capacidad de las imágenes de convocar nuevos significados. Su trabajo, siempre sugerente, provoca en el espectador la sensación de que algo ha quedado oculto, y le invita a activar las imágenes a partir de su propia experiencia personal y emocional.

Universos, by David Jiménez, gathers the most essential works of the artist based on his ROMA, Aura and Versus series. It is the culmination of a long term visual research about images themselves and also posing issues about exhibition formats. He works with fragmentation and resonance, and the exploration of the possibilities of combining images, both material and non-material (projections and audiovisual pieces).

This exhibition arose from the artist's decision to experiment with his work by exploring the boundaries of representation and the different ways the images relate to each other. The artist reveals the images' ability to generate new meanings. His work, always suggestive, gives the viewer the feeling that something remains hidden and convenes him to activate the images departing from his own personal and emotional experiences.
EL ARTISTA
Foto: Roberto Villalón

David Jiménez (Alcalá de Guadaira, Sevilla, 1970) es licenciado en Bellas Artes por la Universidad Complutense de Madrid en 1993. Sus proyectos personales, realizados de manera constante desde 1990 y publicados en forma de libros, exposiciones y proyecciones audiovisuales, se han mostrado en numerosos lugares dentro y fuera de nuestro país. La primera exposición antológica de su trabajo, titulada Universos, se presentó en PHotoEspaña 2019 en la Sala del Canal de Isabel II en Madrid, y ahora en 2020 en el Museo Universidad de Navarra.

Recibió el premio Fotógrafo Revelación en PHotoEspaña 99 y el Premio de las Artes de la Villa de Madrid en 2008, y ha sido artista residente en la Real Academia de España en Roma en 2016-17. Ha publicado hasta la fecha ocho libros monográficos, entre ellos Infinito (2000), considerado como uno de los fotolibros españoles más destacados de las últimas décadas, Versus (2014) y Aura (2018). Su obra se encuentra representada en numerosas colecciones públicas y privadas españolas, como la Fundación MAPFRE, el MACUF y la colección de Arte DKV, entre otras.

David Jiménez (Alcalá de Guadaira, Sevilla, 1970) graduated from the Universidad Complutense de Madrid in 1993 with a degree in Fine Arts. His works, in the form of books, exhibits and audiovisual screenings, have been shown in numerous venues through these years. He won the award for Best New Photographer at PHotoEspaña 99 and the Arts Award of the city of Madrid in 2008, was finalist of the Prix Elysée 2016-18 and resident artist in the Royal Spanish Academy in Rome in 2016-17.

To date, he has published eight monographs, including Infinito (2000), Versus (2014) and Aura (2018). His work is included in numerous public and private collections in Spain, including the MAPFRE Foundation, MACUF and the DKV Art Collection. Universos, the first retrospective exhibition of his work, was unveiled at PHotoEspaña 2019 at the Sala del Canal de Isabel II in Madrid prior to moving to the Museo Universidad de Navarra.
FOTOGRAFÍAS DE LA EXPOSICIÓN

VIDEO DE LA EXPOSICIÓN

MASTERCLASS DEL ARTISTA
| | | |
| --- | --- | --- |
| FOTOGRAFÍAS DE SALA | | |
ACTIVIDADES RELACIONADAS CON LA EXPOSICIÓN
Taller La construcción de la imagen fotográfica

Un taller de fotografía en el que se abordarán planteamientos poéticos y conceptuales a la realización de un trabajo fotográfico personal y se realizará un trabajo de campo. Impartido por el artista David Jímenez.

Fechas: del 3 al 6 de marzo

Más información sobre el taller.
COPRODUCE