< Volver a la programación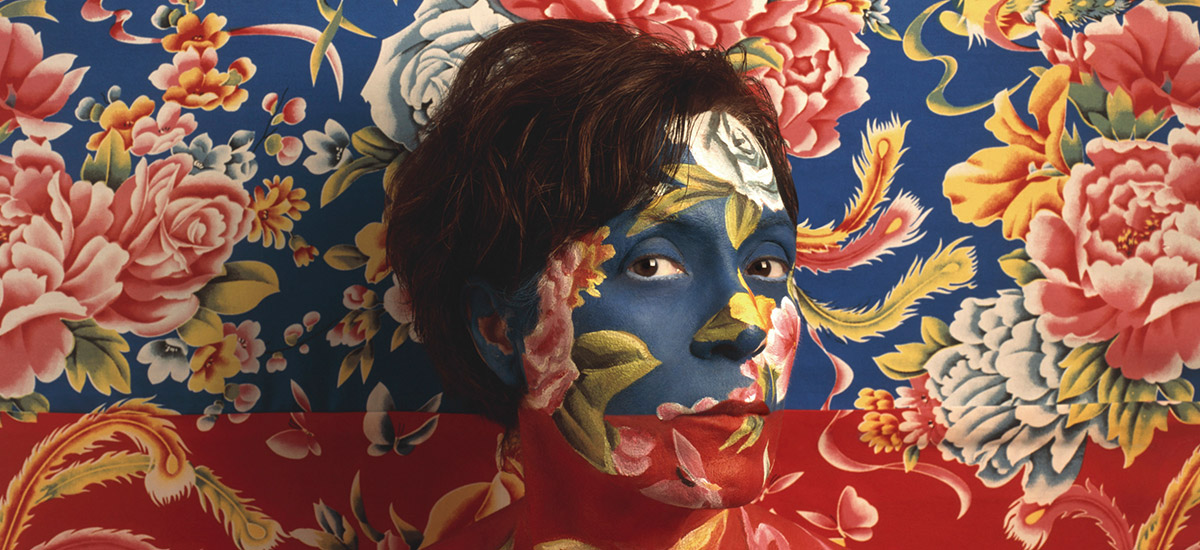 El no retorno. Cecilia Paredes
El no retorno es un proyecto que nace de las reflexiones que hace Cecilia Paredes, a través de experiencias artísticas, acerca de temas universales que afectan al ser humano y a su relación con el entorno natural y cultural. La exposición, comisariada por Blanca Berlín, Rafael Levenfeld y Valentín Vallhonrat, recorre la Historia a través de diferentes formar de expresión plástica para centrarse en ideas como la memoria o el anhelo del ser humano de redimirse y corregir sus errores a lo largo del tiempo, vinculados a la concepción del poder, la religión o la mujer.
The non-return is a project that emerged from the observations of Cecilia Paredes, through her artistic experiences on universal issues that disturb human beings and their relation with their natural and cultural surroundings.The exhibition, curated by Blanca Berlín, Rafael Levenfeld and Valentín Vallhonrat, covers History throughout different forms of artistic expressions centring on ideas such as memory or the human desire of redemption through making amendmente over time, all related to the notions of power, religion or womanhood.

LA ARTISTA / THE ARTIST
CECILIA PAREDES

Cecilia Paredes (Lima, Perú, 1950) vive y trabaja entre Filadelfia (EE.UU) y Lima. Ha vivido varios años en México D.F., en Roma (Italia) y en San José (Costa Rica). Desde 2005 vive en Filadelfia, donde reside actualmente. La migración y re-locación y la naturaleza son tema central en su discurso artístico.

Cecilia construye objetos a partir de elementos naturales desechados y encontrados, los recicla y les reinventa su propio lenguaje. Realiza también perfomances utilizando pintura de cuerpo o cualquier otro recurso para crear imágenes antropomórficas y convertirse en animales, plantas o paisajes. Estos actos son registrados fotográficamente creando, lo que ella llama, sus fotoperfomances.

Realizó estudios de Artes Plásticas en la Universidad Católica de Lima, en el Cambridge Arts and Crafts School de Inglaterra y en la Scuola del Nudo en Roma, Italia. Es una Rockefeller Foundation Fellow 1998.

Su obra se ha visto en exposiciones individuales internacionalmente, está presente en importante colecciones y cuenta con diversos reconocimientos.

Cecilia Paredes (Lima, Peru, 1950) lives and works between Philadelphia and Lima. For several years she lived in Mexico City, Rome (Italy) and San José (Costa Rica). She is been living in Philadelphia since 2005, where she currently resides. Migration, relocation and nature are the main subjects of her artistic statement.

Cecilia designs objects using natural and wasted materials she has found, recycles them and reinvents them by using her own language. She also does performances in which she uses bodypaint or any other resource she can find to create anthropomorphic images by turning herself into different animals, plants or landscapes. These acts are photographically preserved in what she calls photoperformances.

She obtained her degrees in Visual arts at the Catholic University of Lima, at the Cambridge Arts and Crafts School of England and at the Scuola del Nudo in Rome, Italy. She is also a Rockefeller Foundation Fellow since 1998.

Her work has been exhibited in her own international exhibitions, and she has been featured in important collections and has been the recipient of multiple acknowledgments.

FOTOGRAFÍAS Y VIDEO DE LA EXPOSICIÓN / PHOTOS AND VÍDEO
Los alumnos del Master in Curatorial Studies y El no retorno de Cecilia Paredes / The students of the Master in Curatorial Studies and The No Return of Cecilia Paredes

ACTIVIDADES RELACIONADAS CON LA EXPOSICIÓN / EXHIBITION'S RELATED ACTIVITIES
Los bailarines y coreógrafos Jon Maya, Cesc Gelabert e Israel Galván trabajaron en el Museo Universidad de Navarra en relación con la Colección y los espacios de exposición de Chillida, Tàpies y Palazuelo.

En el cierre, el público disfrutó de la coreografía final, una pieza conjunta que los tres bailarines-coreógrafos ejecutaron en interacción con la instalación El no retorno de Cecilia Paredes.

The dancers and choreographers Jon Maya, Cesc Gelabert and Israel Galván worked in the Museum of the University of Navarre regarding the Collection and the rooms of the exhibitions of Chillida, Tápies and Palazuelo.

At closing time the guests enjoyed a final dance exhibition, a piece the dancers-choreographers created interacting with installation The non-return of Cecilia Paredes.